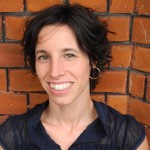 I am a freelance journalist specialising in business and development issues, with a particular interest in Africa.
I was born in Paris, France, where I lived until I was 18. I then spent a year in Nepal with charity SPW before going to university. I studied geography at Merton College, Oxford, where I had to endure colouring-in jokes for three years. My dissertation on health care provision for nomadic people in Niger won the National Earthscan Prize for best undergraduate dissertation in development studies in the country.
I have travelled extensively in Africa and Asia-Pacific. I am now based in the UK and make regular trips to Africa. My work has appeared in publications such as The Economist, The Africa Report, The Guardian, Africa Confidential and the BBC.
I am a Lonely Planet author and work as the Africa correspondent of specialist water magazine Global Water Intelligence.
I am available for assignments throughout Africa and in the UK, for editorial, commercial or NGO clients.
Contact me on filouemilie at yahoo dot com.